Assalamualaikum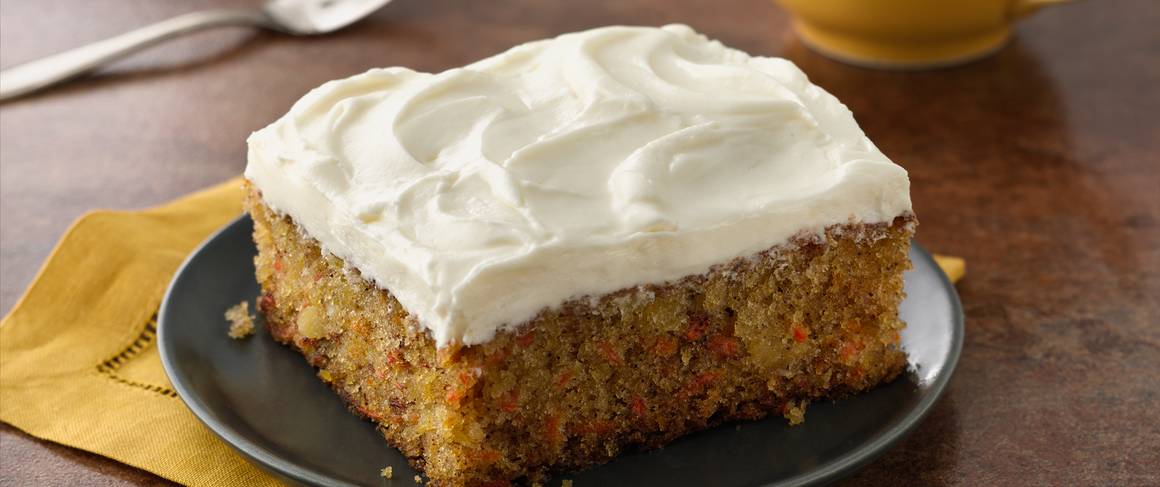 Credit Picture from Betty Crocker Web
Night before, husband went to buy dinner with Sofea. I was not well and resting at home with Aareez. When they came back, husband told me Sofea was buying carrot cake and cupcakes for me and her brother, Aareez. I was so surprised.
Carrot cake Story
Husband was telling me that, Sofea was asking him to go to this bakery (which I brought her there last time) and asked him to buy carrot cake for the mother and cupcake for her and her brother. How thoughtful of him. I was really touched.
Last time, I really not fond of carrot cake. There was colleague order carrot cake for office function that she kept on telling us that she always ordered from this particular baker. I didnt like it, then one day when me and my boyfriend that time (husband now) went to Toyota Open Day at PJ. They gave us Carrot Cupcake with cream cheese topping. Guess what, I starter to fall in love with carrot cake but with cream cheese topping.
Why with cream cheese topping?
My opinion, carrot cake is tasteless cake, full with spices which very smelly (my opinion). When you eat with cream cheese, somehow the taste came together and made you addicted with it. Usually if I really wanted to eat carrot cake with cream cheese topping, I will buy it from Secret Recipe. But, you must observed the cream cheese must be moist not hard all else you will hate it!
Thats all for today!
Thanks for reading.
My facebook fadzlisa morni
Follow my instagram and twitter @lisamorni